In celebration of the Super Book Blast of Vault of Secrets, the author, Hawk MacKinney will be awarding one lucky reader a $20 Amazon Gift Card!  Win by commenting on this site or one of the other tour sites; one randomly drawn commenter during the tour will win!  The more you comment the better your chances of winning 
Read the blurb.
Read the excerpt.
Enter to win the gift card by commenting here on Serenity Reviews.
Visit the other blog tour hosts and comment on their posts to increase your chances for winning the gift card.
BLURB:
Vault of Secrets is a compelling tale of intrigue, murder, deception and redemption that leads retired Navy SEAL/part-time private investigator Craige Ingram in search of the connection between seemingly random murders and a banking conspiracy. Working with the local homicide investigator, who just happens to be a former Navy buddy, Craige Ingram's attempts to protect a lonely widow and solve the case before another person dies are only thwarted by a psychotic killer whose motivation is based on pure pleasure. The instincts and skills Ingram and his buddy acquired as Navy SEALS are tested to their limits.
EXCERPT:
It was straight up nine when Craige pushed through the doors of the trust department. He figured after the way he'd behaved, he'd get the brush-off from Ms. Rozkovsky but knew he was wrong the minute she looked up at him. She didn't stare; she ogled and promptly dribbled her coffee.  Craige figured if he said anything too pleasant, she'd spill the whole cup, but he decided to risk it. "Good morning," he said. "I have an appointment with Mrs. Stanley."
The blistering instant he spoke, Irene went deaf and numb, swallowed into those gorgeous, green, scintillating eyes, wishing this stack of a man would do everything to her she'd ever wanted a man to do. She scrutinized every scrumptious imagined morsel she could just taste under his casual Madras cotton shirt. Having not heard one word he had said, she stuttered, "Can I help you?" In her mind, she was already peeling away the faded cords pulled across his thighs, that marvelous face with its strong jaw and hint of heavy beard. She wanted to run her fingers through those curly brown locks, shaded tawny gold like a male lion's mane–every unmentionable she'd ever swirled in her dizzy head and gave her tingly goose bumps. She didn't care what he said as long as he kept looking at her.
Craige repeated, "I have an appointment with Mrs. Stanley."
Irene blinked and blinked again as though she had no idea who he was. She then stammered, "What's your name?" Courtesy such as "please have a seat" shot to hell.
"Craige Ingram."
"One moment, I'll tell her you're here," she bubbled. Irene's heart was in a pity-pat dither. Her bra squeezed so tight, it was hard to breathe. She stumbled around her desk and hurried into Terri's office, somehow managing to shut the door somewhat quietly. In a butterfly falsetto and a hand at her throat, she said, "He's here!"
Buy Links:
About the Author: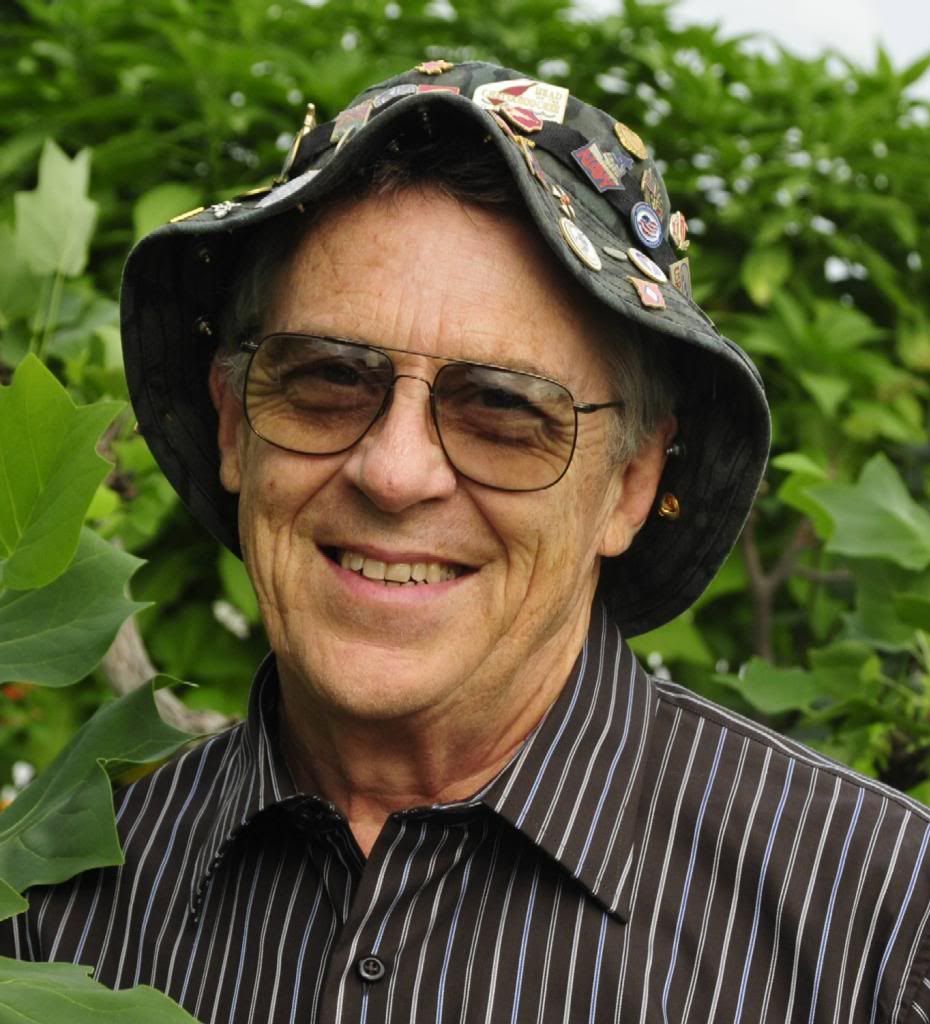 With postgraduate degrees and faculty appointments in several medical universities, Hawk MacKinney has taught graduate courses in both the United States and Jerusalem.  In addition to professional articles and texts on chordate neuroembryology, Hawk has authored several works of fiction.
Hawk began writing mysteries for his school newspaper. His works of fiction, historical love stories, science fiction and mystery-thrillers are not genre-centered, but plot-character driven, and reflect his southwest upbringing in Arkansas, Texas and Oklahoma.  Moccasin Trace, a historical novel nominated for the prestigious Michael Shaara Award for Excellence in Civil War Fiction and the Writers Notes Book Award, details the family bloodlines of his serial protagonist in the Craige Ingram Mystery Series… murder and mayhem with a touch of romance. Vault of Secrets, the first book in the Ingram series, was followed by Nymrod Resurrection, Blood and Gold, and The Lady of Corpsewood Manor. All have received national attention. Hawk's latest release in the Ingram series is due out this fall with another mystery-thriller work out in 2014. The Bleikovat Event, the first volume in The Cairns of Sainctuarie science fiction series, was released in 2012.
"Without question, Hawk is one of the most gifted and imaginative writers I have had the pleasure to represent. His reading fans have something special to look forward to in the Craige Ingram Mystery Series. Intrigue, murder, deception and conspiracy–these are the things that take Hawk's main character, Navy ex-SEAL/part-time private investigator Craige Ingram, from his South Carolina ancestral home of Moccasin Hollow to the dirty backrooms of the nation's capital and across Europe and the Middle East."
Barbara Casey, President
Barbara Casey Literary Agency
Author Links: Website